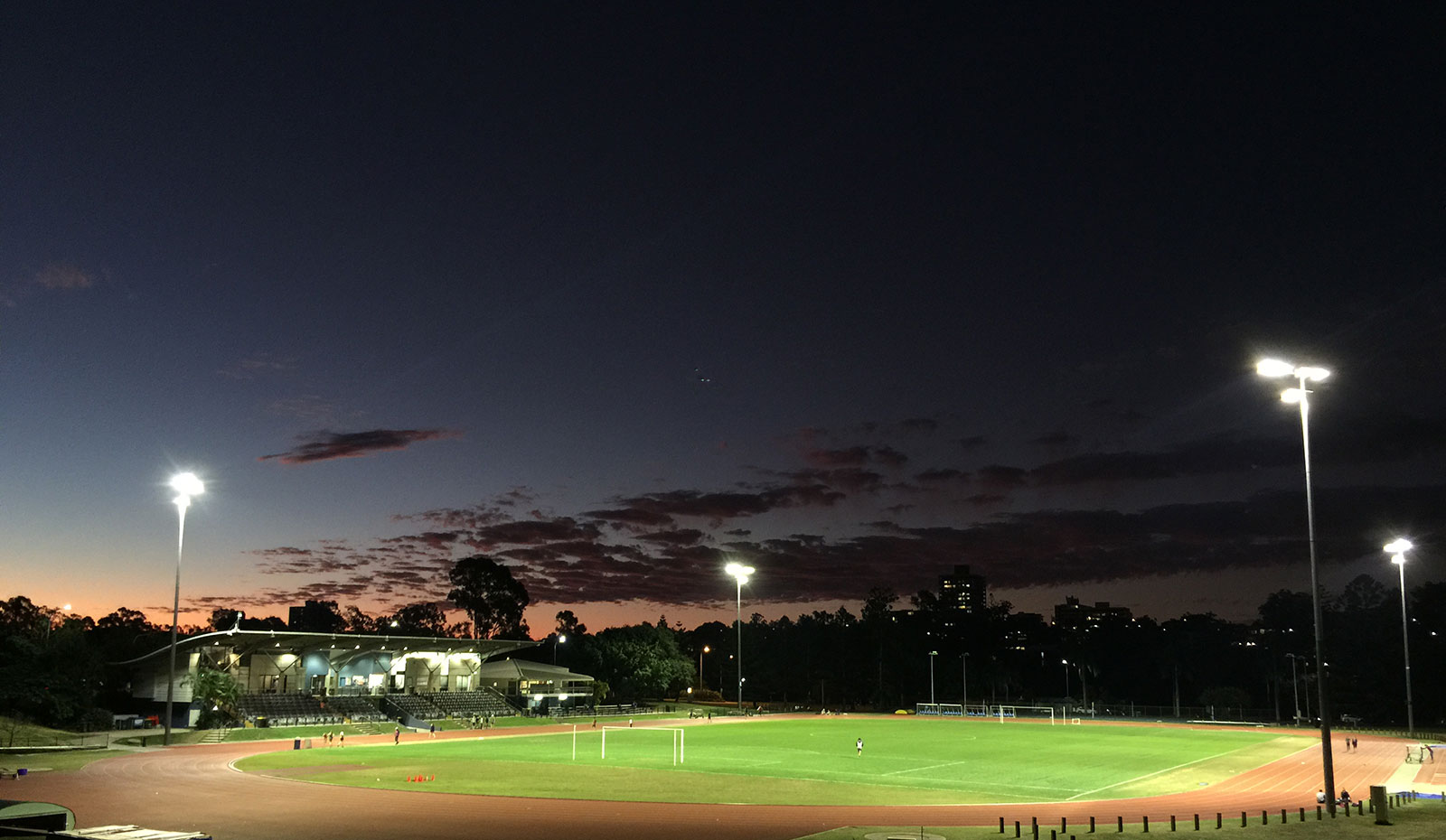 The innovators in sports lighting and control
Helping Australian Sporting Clubs manage the operation of their playing lights in a sustainable and accountable way.
Our Services
Based in south-east Queensland, eSwitch is a dedicated sports lighting business specialising in the installation, maintenance, re-aiming and auditing of sports lighting infrastructure. We service all regions of Queensland, from the Gold Coast to Far North Queensland.
eSwitch is also the market leader in remote sports lighting control systems, incorporating both LED technology and traditional metal halide infrastructure. This innovative new control system enables multiple users of sports clubs and associations to securely, safely and sustainably control their sports field lights via their smart phone.
eSwitch is a family-owned company with a wealth of experience in the sports lighting industry, including 10 years' specialising in the design, installation, certification and maintenance of sports lighting systems. Our passion for sports lighting and our close involvement with local sports clubs and associations has given us a unique insight into the challenges they face regarding the operation of sports lights and is what drives us to create sustainable lighting solutions.
We pride ourselves on excellent service, value for money and long-term relationships with our clients. Our greatest value and driver as a business is to make a difference.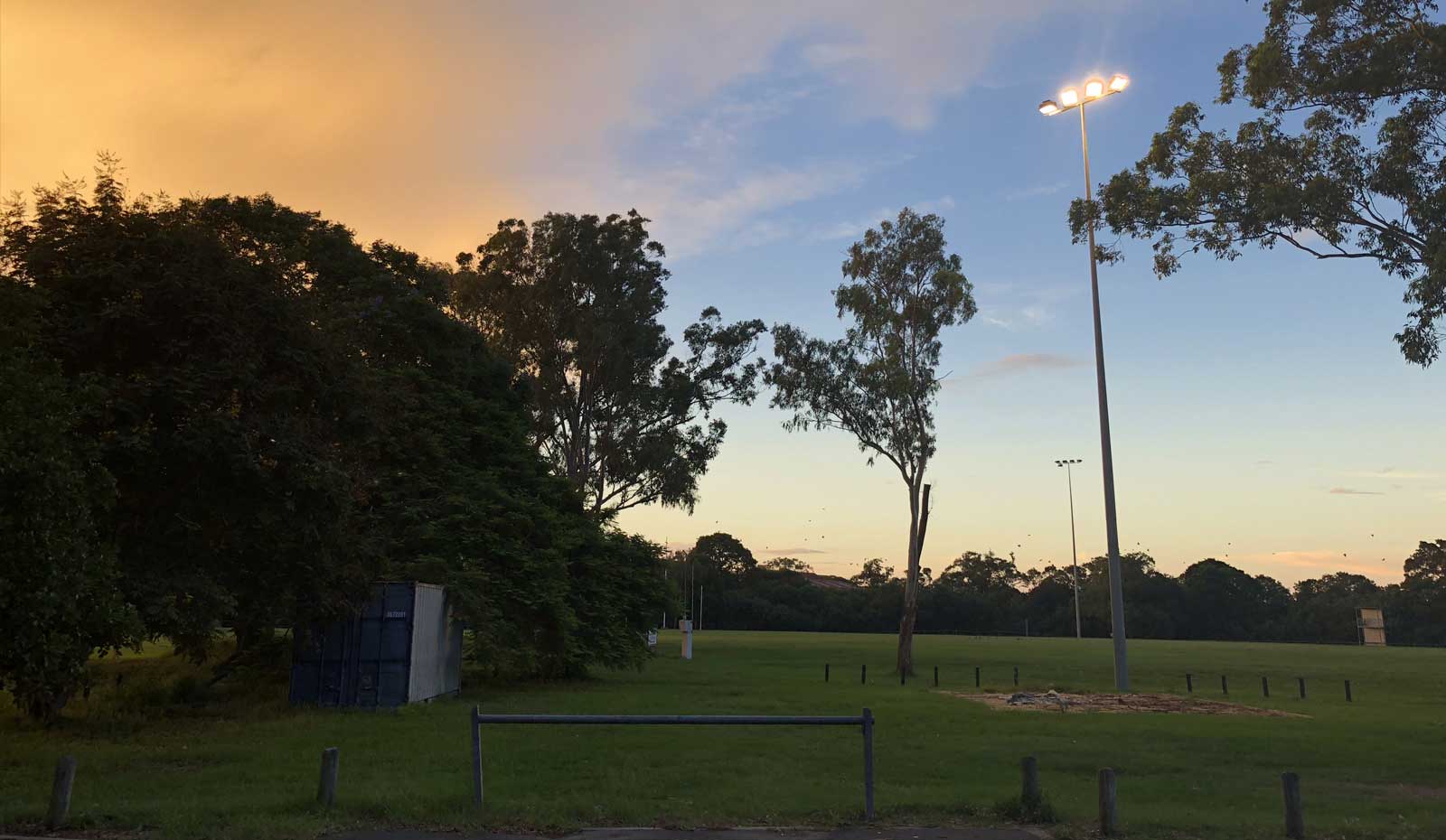 Control, Manage, Save
The eSwitch control system enables community sports clubs to safely operate field lights from their smart phones, eliminating the need for volunteers and coaching staff to physically switch the lights from the control box. A secure database records all activity and can run reports to provide accountability and easier bill apportionment for multiple users. Curfews can be set to ensure lights aren't left on inadvertently.
Contact Us to Learn More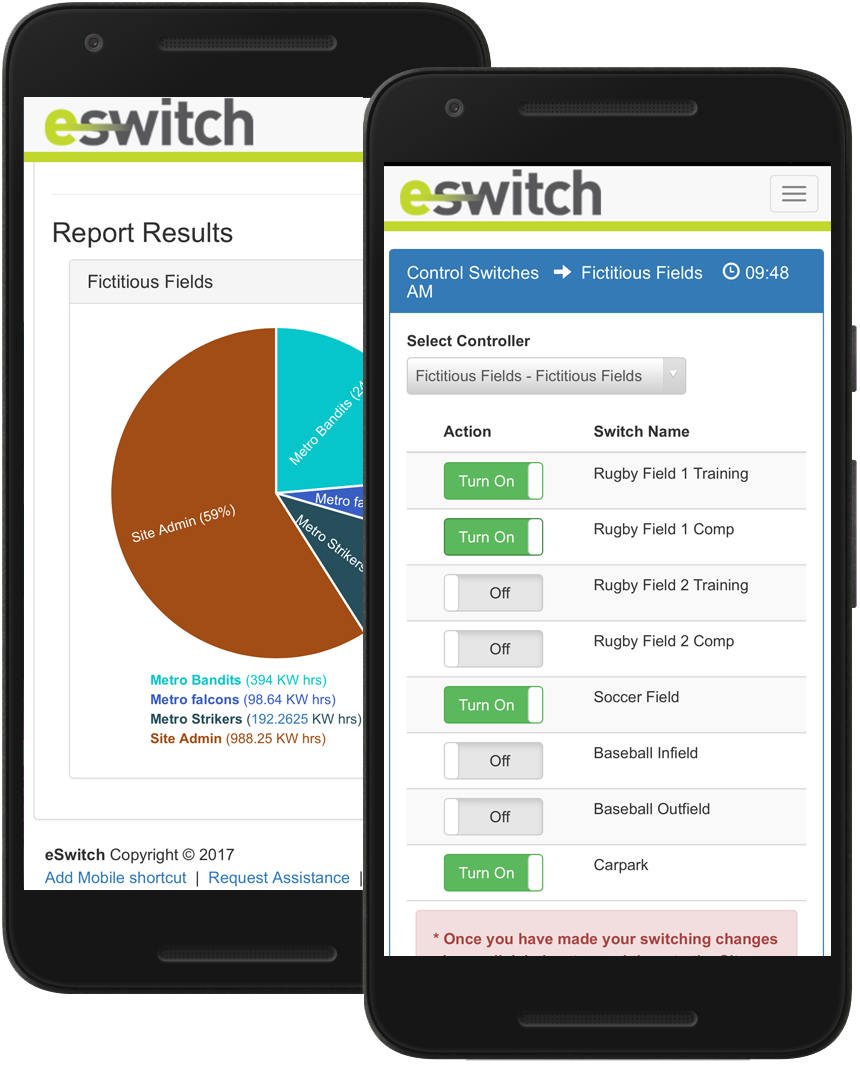 How it works
Watch the video and we'll explain how eSwitch works.
"The benefits of eSwitch were immediate. The flexibility of being able to operate our lights remotely, as well as the invaluable data showing us how various users are operating the lights, is already driving positive and sustainable changes for our club."

David Atyeo

Coorparoo Facilities Manager - Brisbane Lions AFC

"We used to spend over an hour travelling to the club to turn the lights on and off several times a week. We couldn't entrust our keys to multiple users as there was no accountability in how many hours they used. Now, we have total visibility to the data, users are more accountable and we have our lives back."

Bruce and Christine Challenor

Caboolture Sports Softball Association

"This technology has solved so many safety and sustainability problems. We no longer need to worry about committee members staying behind late at night to turn off the lights, or lights being left on accidentally through the night."

Roger McIntosh

President - Mitchelton Football Club
Contact Us
At eSwitch we provide competitive obligation-free quotes, technical advice and design solutions for grant submissions for all sports lighting and maintenance projects. Call or email us today.
Give us a call or fill in the form, we endeavour to answer all enquiries within 24 hours on business days.